Myrtle Beach, in itself, feels like dessert, doesn't it?
It's a perfect reward for the effort you put in, as a parent, on the job, in life. So finding stellar desserts on the Grand Strand could be the cherry on top. Folks come to Myrtle Beach for the sun, the fun, and even calabash shrimp: but definitely stay for dessert.
We've compiled this list of notable places to enjoy where the proof is in the pudding – or cake, or milkshakes, or ice cream…
How to Justify That Dessert
We see the sweetness at the bottom of a menu, and at first, might pass. But there's a reason they're listed last. Dessert is great post-meal satisfaction and can compensate for low blood sugar. Also, a little sweetness boosts the mood. And science has proven a dose of sugar revs up hormones that lead to happiness.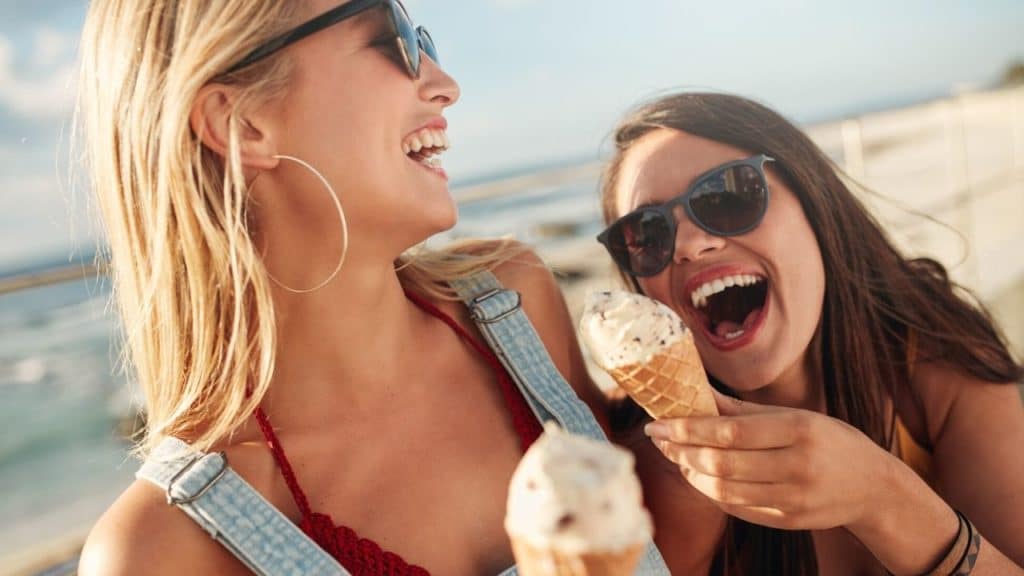 Sweetest Places for Great Desserts on the Grand Strand
The flambe chocolate fondue is so decadent you could begin and end there. You'll have your choice of sweets and fresh fruit to dip in chocolate. Or choose the Flaming Turtle. It's melted chocolate with flambéed caramel, topped with candied pecans.
Made fresh daily, the Everything Pound Cake lives up to its name. Renowned baker Paige Price uses all-natural ingredients. The result: Mega-moist, buttery goodness that doesn't take it too far. You'll love the crunchy outer crust, and this delight will melt in your mouth.
This classic ice cream shop has locations all over Myrtle Beach. It's impossible to choose one favorite, but anything in a waffle cone — with sprinkles — feels like a winner. If we had to pick one, it would be Chocolate Fudge Brownie. Or Chocolate. Or Phish Food®. Yum.
4. The Crazy Mason Milkshake Bar
It's more than a milkshake – it's an experience. They serve 23 milkshakes you can also order as ice cream. Try the Mint To Be. It's mint chocolate chip ice cream with chocolate mousse and more. All in a chocolate frosted rim rolled in mint-flavored chocolate and green sprinkles.
Awesome treats, awesome atmosphere. We're concentrated on the donuts for this one. In particular: The Maple Bacon. The extra ingredients make it pop. Behold: Bacon and maple buttercream), graham cracker crumbs, and drizzled caramel sauce.
Dayton House Resort: A pretty sweet stay
Updated rooms and wonderful views: They're yours at Dayton House Resort. Stay in a beautiful location steps from the shore. Let our friendly folks help to make your stay memorable. You'll find a comfortable room at a great value. Take a look for yourself. Watch these videos of Dayton House Resort and book your stay today.